Premature ejaculation is a type of sexual dysfunction in men. It is about achieving sexual satisfaction earlier than the man wants, therefore without his control. This problem is often a source of frustration for the male gender. Fortunately, premature ejaculation treatment in Delhi is possible with proper guidance and treatment by sexologist in Delhi.
Dr P K Gupta Super Specialty Clinic
1B, 2nd Floor, Metro Tower, Rajinder Nagar
New Delhi, Delhi 110060, India
Phone: 09319436400
| | |
| --- | --- |
| Monday | 10:00 AM – 8:30 PM |
| Tuesday | 10:00 AM – 8:30 PM |
| Wednesday | 10:00 AM – 8:30 PM |
| Thursday | 10:00 AM – 8:30 PM |
| Friday | 10:00 AM – 8:30 PM |
| Saturday | 10:00 AM – 8:30 PM |
| Sunday | 11:00 AM – 3:30 PM |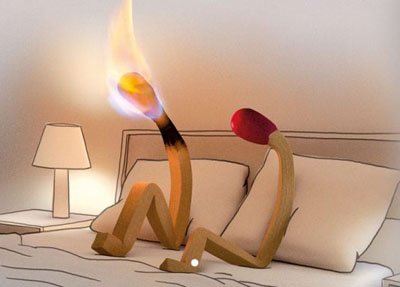 What is premature ejaculation?
Premature ejaculation is one that comes out of a man's control, faster than intended, as soon as penetration begins. This problem affects about 1/3 of sexually active men and may be associated with stress, erectile dysfunction or prostate enlargement. The most common, however, is a set of factors leading to premature ejaculation in men. Premature ejaculation is one of the most common sexual disorders in men and can sometimes break a good relationship.
What are the consequences of premature ejaculation?
Premature ejaculation can be a significant burden on the man, the partner and thus the relationship.
Reduced self-esteem, avoidance, but also stress and tension can aggravate the symptoms and cause further problems, such as erectile dysfunction.
From a purely physical side, no negative effects are to be feared.
What are the causes of premature ejaculation?
The problem of premature ejaculation is very common at a young age, in men who are just getting to know sex. Men are often stressed by intercourse and the fact that they have not had sex for a long time and their sexual tension is very high.
Other causes of premature ejaculation can be:
sexual hyperactivity,
labia nerve hyperactivity: impulses in the nerve travel too quickly and intensely, this could be a congenital condition
too little tension of the urethral sphincter muscles,
the man's unawareness that he has sexual disorders,
hypersensitivity of the glans penis (may be congenital or acquired),
long breaks in having sex,
lack of a lasting relationship and sexual relations that help control ejaculation,
prostatitis,
urinary infection,
trauma (e.g. to the spinal cord),
psyche (fear, stress, pressure).
The effects of premature ejaculation
Premature ejaculation can have an impact on relationships – men can lead to frustration and it takes away from women sexual satisfaction. The effects of premature ejaculation are not only physical but above all mental: this problem can weaken the bond and the frequency of intercourse.
How To Treat Premature Ejaculation?
Premature ejaculation is treated with psychotherapy or pharmacological agents – the novelty is dapoxetine, which is the only approved medicine in the treatment of this type of ailments, delaying the activity of serotonin transporters responsible for the regulation of ejaculation.
Premature ejaculation treatment in Delhi should be individual. The ideal remedy for premature ejaculation should be:
accepted on request,
act quickly,
not to disturb the spontaneity of the relationship,
effective and safe.
These features are met only by dapoxetine, which is highly effective in premature ejaculation treatment in Delhi.
Do you need a consultation with a sexologist in Delhi? Make a video consultation with us.
How to prevent premature ejaculation?
Sexual arousal consists of 4 parts:
excitement phase: rapid breathing and erection;
plateau phase: full erection and very strong arousal;
the next phase: orgasm and ejaculation;
last phase: weakening of erection, calming breathing.
The plateau phase is the key to controlling premature ejaculation.
Follow the tips below:
1. Give up alcohol and drugs.
2. Before approaching, a relaxing bath or shower is helpful.
3. Don't just focus on ejaculation, try to feel the pleasure of being close. You can make sounds, be loud, breathe deeply.
4. Masturbate (first with a dry hand). While masturbating, change caresses, when you are close to climax – withdraw. Repeat this training several times until you learn to control your body. Then you can use the lube, caress the penis until you are close to orgasm, repeat as before several times. It is an excellent exercise that teaches you to control your own body, then use this method with your partner on the basis of "stop" and "start" signals (let your partner caress you).
5. The "stop-start" method should not only apply to men, you should remember about the woman and please her.
6. Once you are in control by caressing your woman's hand, engage in oral sex. First, lie still.
7. It's time for the exam – full sex. Now you are in control of your body, take full advantage of the successful intercourse.
Call Us at 09319436400 for expert advice about premature ejaculation treatment in Delhi.
We are sorry that this post was not useful for you!
Let us improve this post!
Tell us how we can improve this post?