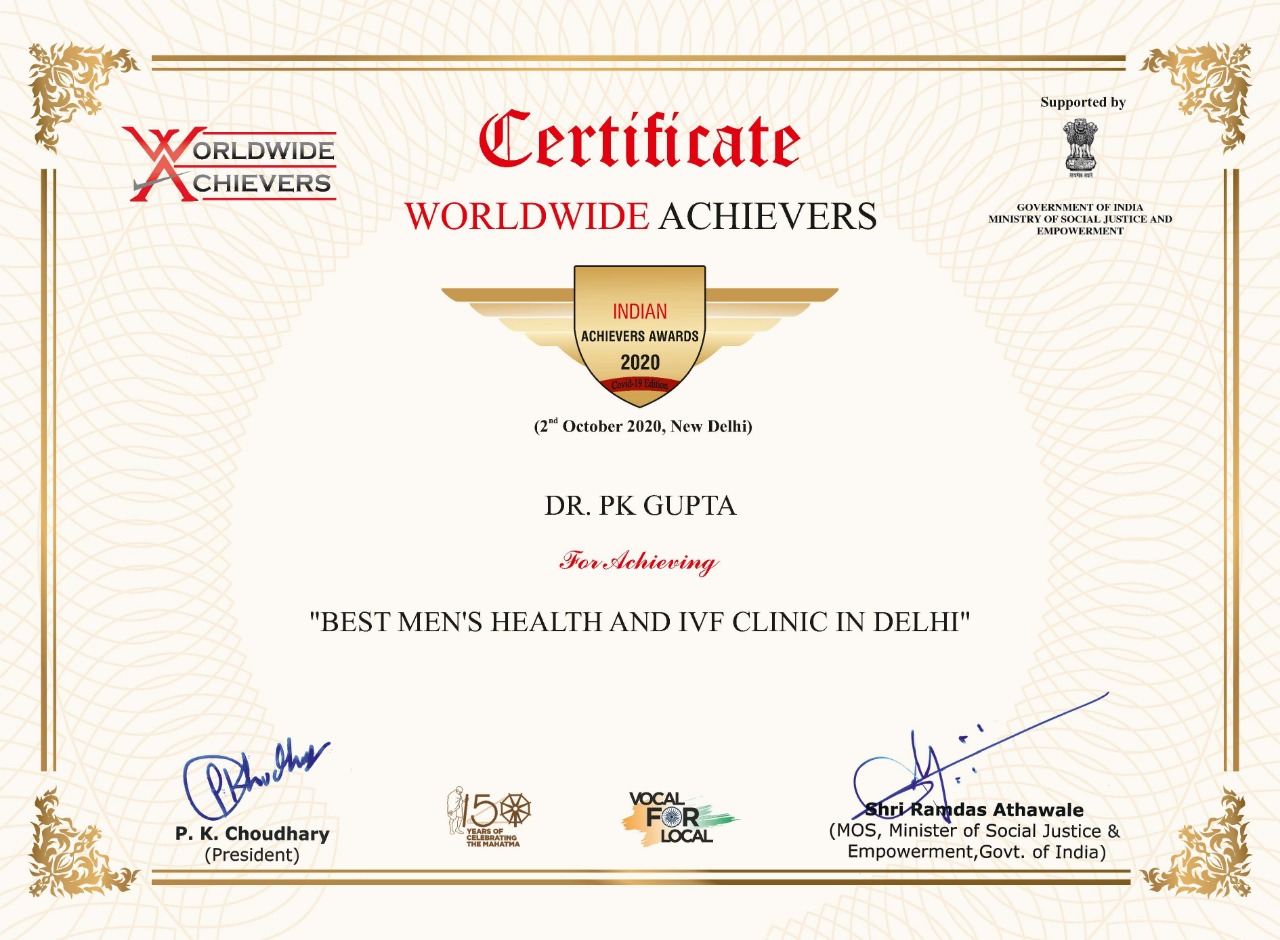 Best Sexologist in Delhi – Dr. P K Gupta
Helps people with sexual problems
If you are looking for the best sexologist in Delhi, then you are in the right place. With more than 20 years of experience in sexology and treated more than 50000 patient, Dr. P K Gupta is one of the top sexologist in Delhi gives 100% results in the treatment of sexual dysfunctions like Erectile Dysfunction, Premature Ejaculation, Low Libido, & STDs. He is qualified to perform sex treatment in Delhi by counseling or with the prescription of drugs.
He studied sexuality in its various spheres, from bodily to psychic experience, involving not only thoughts and feelings, but sexual behavior as a whole.
He studied how people view sex, how they live it, and what blockages they have so they can enjoy healthy and satisfying sex life. Dr. P K Gupta, sex specialist in Delhi, has undergone additional and specific training to help people and couples with sex-related difficulties.
People often ask "What is the work of a sexologist?" The answer is:
The best sex doctor in Delhi listens to the patient recount and describes his individual and relational problems and needs, in order to assess whether the most probable cause is psychological, physical, or a combination of the two.
Talking about his experiences will help the patient to better understand what is happening and the reasons.
The top sexologist in Delhi also offers consultations to clarify doubts and concerns about aspects related to their sexual habits, socialization aimed at courting and training a couple, the most intimate approach with the partner, etc.
The sexologist doctor in Delhi is also a counselor, a professional who listens, welcomes, and leads the patient, in a healthy and responsible manner, all these issues in a pleasant and fruitful way, always moving towards overcoming sexual difficulties.
What Does Top Sexologist in Delhi Treat?
Sexual health plays an essential role in your overall health. Your mental, emotional and psychological well-being influences your sex life just as much in various ways. Dr. P K Gupta, Best Sexologist in Delhi, will provide you the best treatment you need to improve your sexual health.
Dr. P K Gupta, best sexologist in Delhi to treat male sexual problems

There is no denying that sexuality is a subject of great importance for men of almost all ages, especially when sexual problems start to appear over the years.
At times like this, before taking any action, it is essential to look for the right specialists. And the recommended doctor is the best sexologist in Delhi, Dr. P K Gupta.
Google also displays the name of Dr. P K Gupta in the search result of the best sexologist near me. He specializes in male sexual problems and has expertise in the male reproductive system.
The sexologist in Delhi is the specialist who deals with male sexual problems and works on different fronts, such as male infertility, varicocele, azoospermia, preservation of fertility, difficulty in ejaculation and erection, lack of libido, etc.
Another point that should be noted is the sexologist clinic in Delhi offering such a specialty are increasingly common and you, as the main interested party, must be careful not to be deceived or have your expectations frustrated by poor care. This is where the Dr. P K Gupta Super Specialty Clinic Pvt. Ltd is formed by a highly qualified clinical staff, it is a national reference when it comes to sexual and male fertility treatment.
In other words, Dr. P K Gupta's sex clinic in Delhi is a complete service to solve once and for all the sexual problems of men of all ages.
How about scheduling your first appointment? CLICK HERE and talk to the sex specialist doctor in Delhi today!
Latest Blogs By Sex Specialist in Delhi
Read our latest blog. Feel free to ask questions in comments for any blog you find interesting and sex specialist doctor in Delhi will answer.
January 10, 2021
September 27, 2020
September 7, 2020